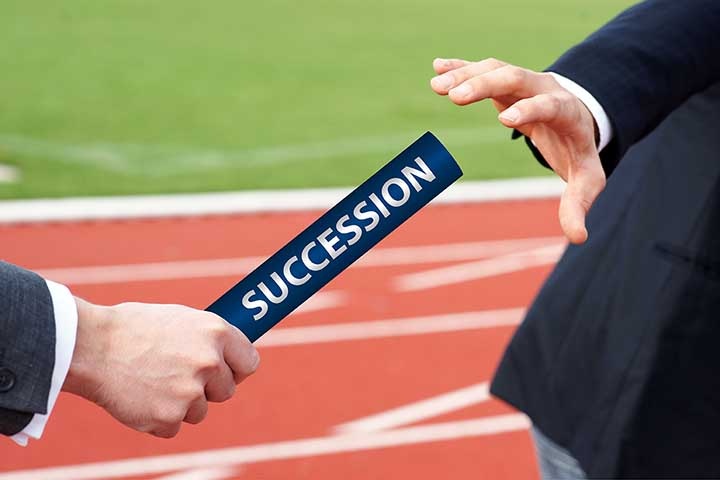 Building a business is kind of like being a parent. You start with an infant enterprise that needs constant attention and often deprives you of sleep, absorbs a big chunk of your savings, and pushes all of your hobbies to the back burner. You foster it through various stages of growth, including some rocky times, and help it stand on its own. Eventually, you may rely on it to carry on your legacy and take care of you financially.
Succession Planning
A succession plan is especially important if you want the business to continue well beyond your career or your lifetime. It also matters if you need to monetize your investment by selling the business. The first step in a succession plan is to figure out what you want for and from your business in the long term. Is your goal to pass it on to later generations within the family or current employees? If you plan to sell it, how do you structure the sale? Can your buyers pay cash, or do you need to finance a portion of the sale? Does the money fund your retirement or become a financial legacy for your heirs? Or does the end of your working life mean closing the doors? Some small businesses are so tied to the owner's skills and interests that the owner's retirement effectively brings the business to an end. This might be the case for, say, a craft-based business, a professional practice, a consultancy, or a design firm where you are the main talent.
Internal Succession Plan
Once you clarify what you want, don't wait too long to do the actual planning. For an internal succession plan, start about 10 years ahead of your anticipated retirement. If you're less than 10 years away from retirement, don't worry, you'll just want to start planning soon. The biggest challenges to internal succession are identifying the successor and developing that person's skills so they can carry on the business. Sometimes, you need to go through several potential successors before finding the right one. If you keep the business in the family, make sure your successor really wants the job. Grooming a family successor whose heart is not in the business is a recipe for both business and family struggles.
Selling The Business
If you plan to sell the business, starting five years prior to retirement is probably sufficient. You need to get the financial books in order and make sure you have the appropriate staffing. Leave some time to put your business on the market ahead of and during the transition. A typical challenge with selling a business, whether inside or outside the family, is how to structure the deal. Financing the purchase is an option that carries some risks. It's safer to secure the purchase against collateral that isn't the business itself.
Selling a Portion of The Business
Another choice is to start by selling a portion, perhaps 10 percent or 20 percent, of shares to the potential successor, then selling more over time until the new owner owns the majority. Keeping some ownership can provide you with dividends to help fund your retirement.
Ending The Business
If your business ends when you retire, and it isn't a sale-able asset, then you need a cessation plan. This plan is simple—among other things, it involves collecting all accounts receivable, settling all accounts payable and other debts, notifying employees and creditors, selling inventory and assets, and filing final tax returns. While closing a business is largely straightforward, you need to make sure you use part of the income from your business to provide for your future.
A good succession plan helps ensure the orderly transfer of a business to the next generation while providing you with retirement income or a nest egg to secure your future.
Look out for our next blog post on making the transition from taking care of your business to having the business take care of you in retirement.