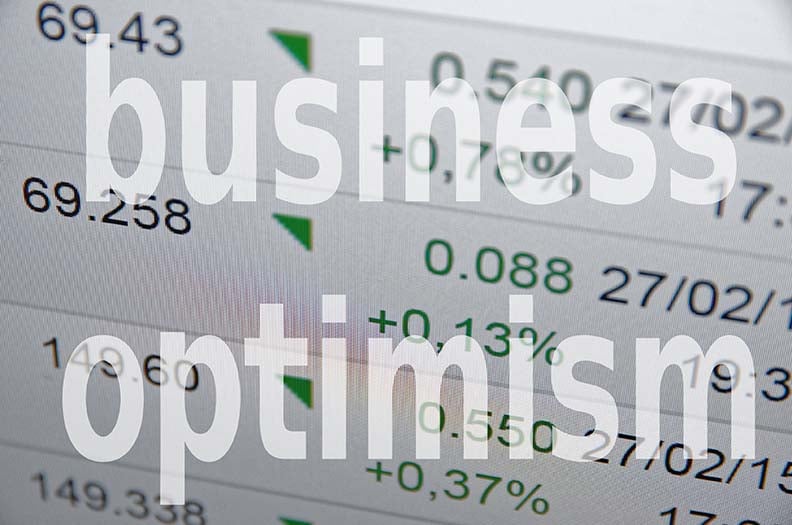 The National Federation of Independent Business was founded in 1943 and is the largest small business association in the U.S. The NFIB collects data from small and independent businesses and publishes their Small Business Economic Trends data on the second Tuesday of each month. The Index is a composite of 10 components based on expectations for: employment, capital outlays, inventories, the economy, sales, inventory, job openings, credit, growth and earnings.
Here is what the Small Business Economic Trends data released on February 9th reported:
"The NFIB Optimism Index declined in January to 95.0, down 0.9 from December and three points below the 47- year average of 98. Owners expecting better business conditions over the next six months declined seven points to a net negative 23%, the lowest level since November 2013. The net percent of owners expecting better business conditions has fallen 55 points over the past four months."
Small Businesses Looking to Hire
As reported in the NFIB monthly jobs report, small business owners are looking to hire, and reported a very strong two month trend in hiring (December and January).
Firms increased employment by 0.36 workers per firm on average over the past few months, up from 0.30 in December, a good 2-month performance. However, the hiring remains uneven geographically and by industry.
Fifty-one percent of owners reported hiring or trying to hire in January, unchanged from December. Owners have plans to fill open positions, with a seasonally adjusted net 17% planning to create new jobs in the next three months.
92% of Small Businesses Fear $15 Minimum Wage
According to an NFIB member poll, 92% of small businesses say a $15 per hour minimum wage would be harmful to Main Street and its job opportunities.
"Companies listed on Wall Street may support a much higher minimum wage because it would give them a competitive advantage, but a hike would make it that much harder for Main Street to even continue to exist."
Further, NFIB Research suggests that the $15 per hour federal minimum wage would cause:
6 million jobs lost – 57% at small businesses
700,000 jobs lost at the smallest firms
165,000 jobs lost in the restaurant industry
162,000 jobs lost in the retail trade industry
85,000 jobs lost in the administrative and support services industries
$2 trillion reduction in real economic output
Nearly $1 trillion reduction in real GDP
$103 billion reduction in personal disposable income
If you are an investor, don't go it alone. In these uncertain time, you need qualified financial advice more than ever before. Use a Certified Financial Planner™ to help you make sure you are managing your investment risk.
Buckeye Wealth Management, LLC was founded in 2007 with the merger of two advisory practices; Best Advisory Services, LLC (Jeffrey Best) and Capital Advisor Services, LLC (Donald DePalma), with operational experience as Independent Registered Investment Advisors since 1999. Their sole purpose was to be able to offer a totally independent, fee-based, Financial Advisory Service to their clients. Now with over 90 years of combined experience, our advisors are dedicated to empowering our clients, through our Personal Financial Officer process, to achieve their most important financial and life goals.