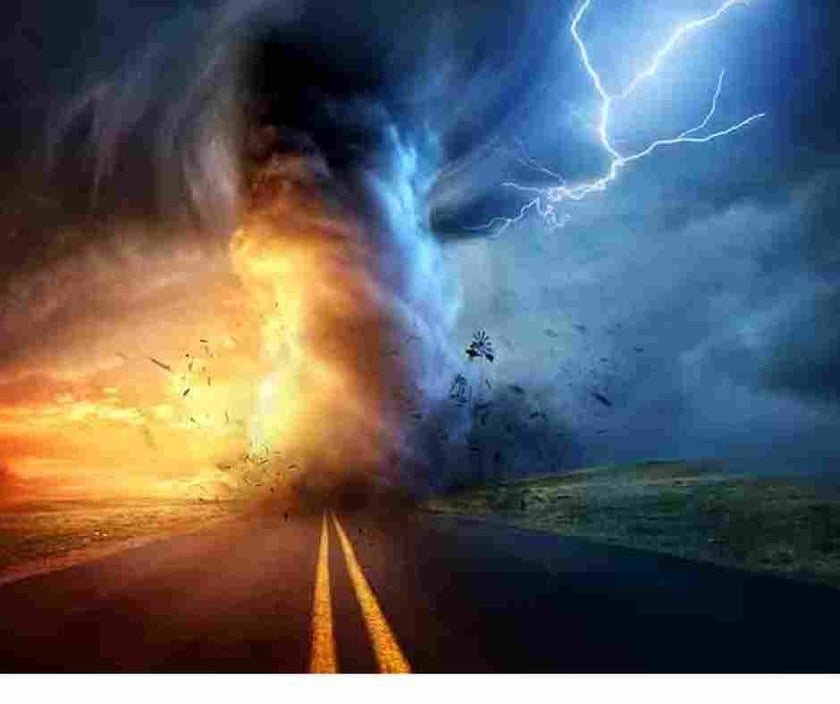 On July 4th and 5th of 2019, two major earthquakes – in fact the biggest to hit Southern California in decades – reminded us that disasters like earthquakes, floods, tornados, fires, etc. can strike at any time. The two early July quakes registered in at 6.4 and 7.1 and they could be felt from Los Angeles to San Jose. Thankfully, the two quakes hit a sparsely populated region of California and there were no reported casualties – but the results of the quakes are significant enough that they can be seen from space. No matter where you live, it is wise to be prepared for disasters. Here are some tips to help you keep important documents safe and what to do when disaster strikes.
Protecting Your Documents
How can you protect your vital documents – and the physical well-being of yourself and your loved ones – against an earthquake, fire, flood, tornado, hurricane or snowstorm or other natural disaster?
The key is to take the time in advance to gather all your important documents (files, folders, photos) together, copying and/or scanning them and then storing the copies and originals in a safe place.
Gathering Your Documents
Some important documents worth saving include: birth certificate, marriage certificate, Social Security card, health information (vaccinations, hospitalizations), employment contract, driver's license, passport and property records, such as deeds, title, title insurance for autos and real estate.
Also, property photos, receipts for big-ticket items like furnishings and home improvements, appraisals for collectibles (like coins, jewelry, medals and rare stamps), original prospectuses and sales materials for any partnerships, insurance declarations (property, life, health), legal papers (wills, power of attorneys) and investment account beneficiary designation forms, for individual retirement accounts, 401(k)s, 403(b)s, and the like.
Copying Your Documents
The easiest way is paper, but this can lead to problems with finding and retrieving documents. The other way is electronically, which is the preferred method since it allows easy searching, updates and multiple user access. Copy and scan these documents to your computer. You can convert the files into PDFs.
Storing Your Documents in Paper Form
You can place the originals in a fireproof safe or safe deposit box. Safes are usually rated by the amount of time they can withstand the extreme temperatures a fire produces. Models are typically available with one-, two- and four-hour durations but models with lower and higher ratings can also be found.
Look for protection that will last at least an hour and withstand temperatures of at least 1,400 degrees Fahrenheit. Fires happen every 50 seconds in the United States. Many of these safes also offer protection against water, humidity and other changes in climate. Today, fireproof safes are made to protect, not only papers, but also disks, CDs, DVDs and other audio and video media from extreme temperatures. Such electronic data are often more fragile than paper documents.
A safe deposit box is also a convenient place to store important items. It offers privacy (only you know what is inside) and security under the bank's umbrella. In addition, some insurance companies charge lower insurance premiums on valuables kept in a bank's safe deposit box instead of at home.
Also, a safe deposit box rental can be tax-deductible. Unlike a fireproof media safe at home, some items should NOT go in a safe deposit box – namely, anything you might need in an emergency, in case your bank is closed for the night, the weekend or a holiday. Examples include: originals of a power of attorney, passports (in case of an emergency trip), medical-care directives if you become ill or incapacitated, and any funeral or burial instructions you make.
Talk with your financial advisor about the best place to keep documents and make sure your advisor is aware of all the important documents. It might be a good idea to keep copies with your financial advisor. Keep your originals in a safe place, and make copies to go in your safe deposit box or to give a close friend or relative. Make sure a responsible family member or friend and you financial advisor is aware of where your important documents are kept, and how to gain access to them.
Storing Your Documents in Electronic Form
Although you can only store the originals in paper form, keeping your copies electronically gives you and the ones you trust the power to use the internet and mobile phone networks to reach your information. You can control who has access to your files. Anywhere you go, you can always get the files you need.
Tell the people that need to know about these documents (e.g., beneficiaries, financial advisor, attorneys, CPAs, trustees, executors) so they know where to find them and can get them when needed.
Emergency Planning.
At least annually, prepare emergency supplies in case of a flood, earthquake, tornado, hurricane or fire. You never know what might happen. In preparation, here are two steps to follow:
Step 1: Get a Kit
Have at least three days of supplies in an easy-to- carry evacuation kit, with additional supplies on hand. Store it where it is easily accessible. Remember to check your kit and replace outdated stock every six months.
Step 2: Make a Plan
Talk with your family and friends about your plan. Learn how and when to turn off utilities and how to use your fire extinguisher. Tell designated individuals where emergency information and supplies are kept. Keep information updated.
Practice evacuating your home twice a year. Drive your planned evacuation route and plot alternate routes on a map in case main roads are impassable or gridlocked. Include pets in your evacuation plans.
Choose two places to meet after a disaster: Right outside your home, in case of a sudden emergency, such as a fire. Outside your neighborhood, if you cannot return home or are asked to evacuate your neighborhood.
Select an out-of-area contact for all members of the family to call in case of disaster. The selected contact person should live far enough away that they would be unaffected by the same event, and they should know they are the chosen contact. Remember that during a disaster, it may be easier to make a long- distance phone call than to call across town.
You can find more information from the American Red Cross and DisasterSafety.org.
Just like it is important to have a disaster plan, is extremely important to have a financial plan and a Certified Financial Planner™ can help you become prepared for all of life's events, unexpected or otherwise.