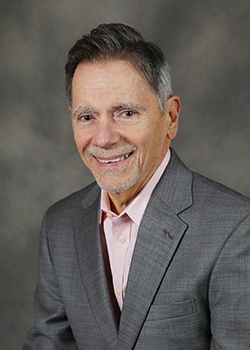 Donald J. DePalma
Partner & CCO
With over 35 years in financial services since graduating from The Ohio State University, Don has built a successful career serving the wealth management needs of his clients.
Dedicated to building relationships through trust and transparency, DJ's clients enjoy the benefits of having developed a personal, trusted relationship that is not all about the money.
Sure, the financial aspects of an Advisor-Client relationship are important, but DJ believes it is more of a financial partnership, where many aspects of one's life come into play.
"If you don't know the details of your client's life and family, you really are limited in the depth of advice you are able to give them…I need to spend time 'in their shoes' to be able to help them plan for the kind of future they see for themselves…"
Don's other activities include being a member of the planning committee for the annual Komen-Columbus Race For The Cure, along with membership in several Masonic organizations, including Shriners International, which provides state-of-the-art advanced medical treatment for children with orthopedic conditions, burns, spinal cord injuries, and cleft lip and palate, in 22 Shriners Hospitals in the US, Canada & Mexico, regardless of the family's ability to pay.
DJ has a passion for people and has built his practice around the philosophy of only doing what is best for his clients.